Create codeless, interactive 3D Augmented Reality
Short, task specific video tutorials designed for those new to Unity Software.
Various techniques to create code-less Interactive AR-3D that can be uploaded to ARConnex.
ARConnex AR-3D upload supports Prefab or Scene Assetbundles saved in Unity Software versions 2019.4.x through 2020.2.x.
Partial list of codeless Unity Editor capabilities supported.
Touchable Interactive 3D models
Animator (State Machine)
Interactive Animations
Rigid body physics dynamics
Reflection probes
Interactive Audio
Interactive particle simulations
3D and 2D import formats
Multiple 3D models
2d and 3d Animations
Event Triggers for interactive control
User Interface Buttons
Baked Lighting (Scene assetbundles)
ARConnex Starter Package Download
Unity package contains:
ARConnex Starter scene w/example of an AR-3D experience
Size reference object to aid in matching real-world scale
Two materials to aid in creating AR Portals and cast AR Shadows
Drag n Drop helper components to extend codeless interactive capabilities
Installing and Setup for saving Unity AssetBundles that are uploaded to ARConnex
ARConnex supports 3D AssetBundles saved in Unity Software versions 2019.4.x through 2020.3.x
AssetBundles for both iOS and Android can be created using Windows or Mac.
Step Two–  choose  iOS and Android Build Support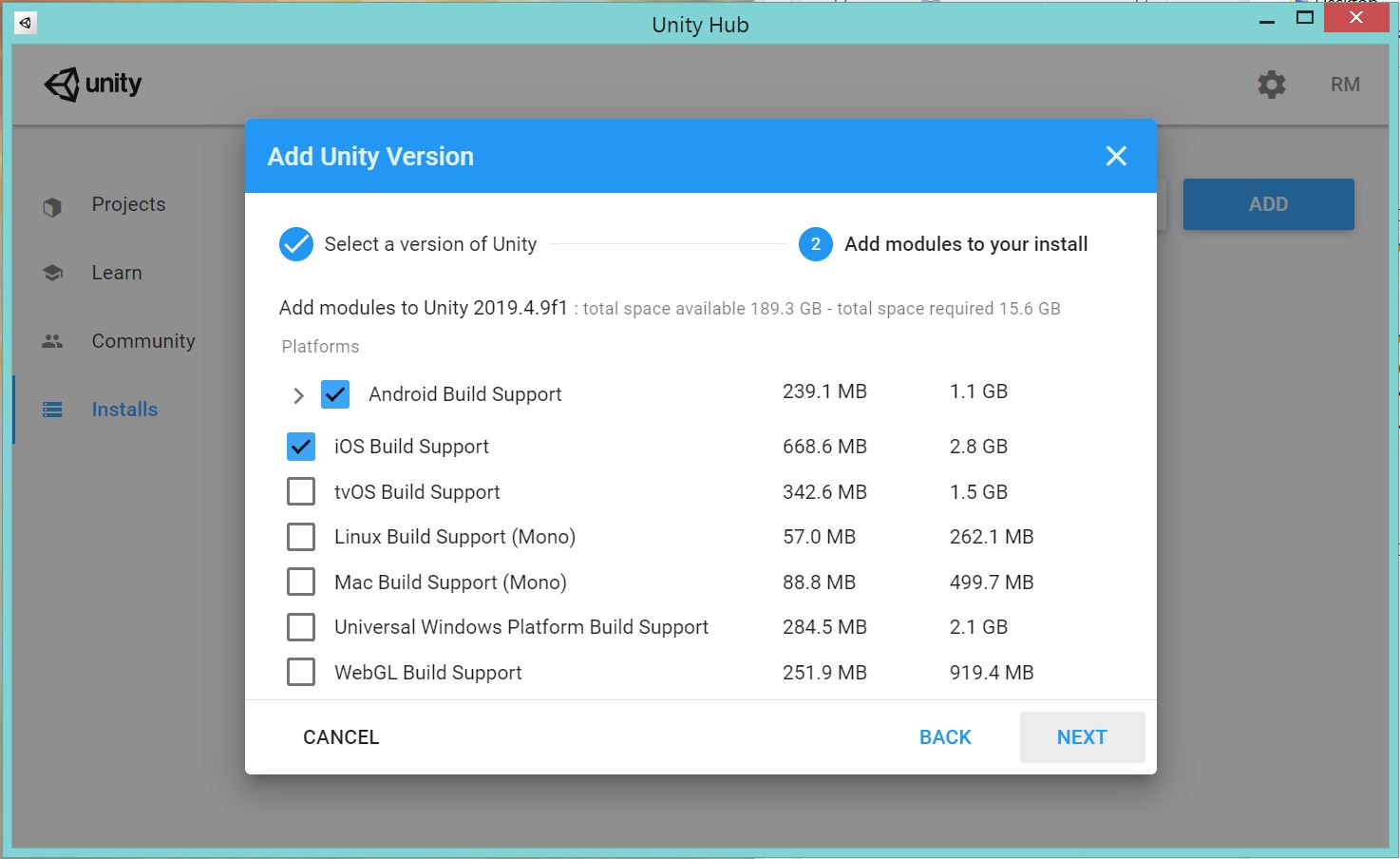 AR without the need to know code. Creatives, 3D Artists, CAD designers can create and publish custom interactive AR-3D experiences.
Create animated AR experiences with particle simulation, interactive control of your animations, custom user interfaces, touchable 3D models, physics simulations, lighting, reflections, interactive 2D and 3D graphics, audio and more.
Installing the Asset Bundle Browser via package manager is build into Unity 2019.4.x
Installing the Asset Bundle Browser via package manager in 2020.3.x uses the following Git URL.
https://github.com/Unity-Technologies/AssetBundles-Browser.git
Unity basics for non-programmers
Unity overview and user interface for 1st time users.
Creating code-less interactive AR in Unity and saving AssetBundles for upload