Audio Only AR ingredients:
1 – Image
 (png, jpg or shot while creating AR from mobile)
1 – Audio File
(mp3)
1 –
Downloadable Empty 3d AssetBundles
Optional – custom link graphic, link URL, logo graphic and description.
The ARConnex supports "audio only" AR as well.  Choose AR-3d from the dropdown at the "Select experience type" section of the CreateAR form.
In the 3d AssetBundle Name field, use the name:empty-3d_bundle-audio-only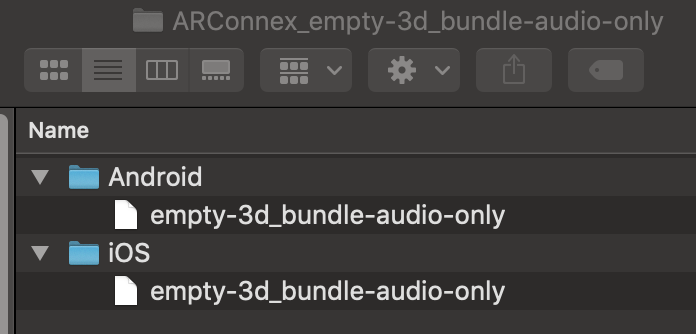 In the zip file are 2 Assetbundles of the same name, one for iOS and one for Android.
Upload each Assetbundle to their respective form fields –  iOS AssetBundle Upload and Android AssetBundle Upload .
Finally, upload your mp3 file, process and push the experience.