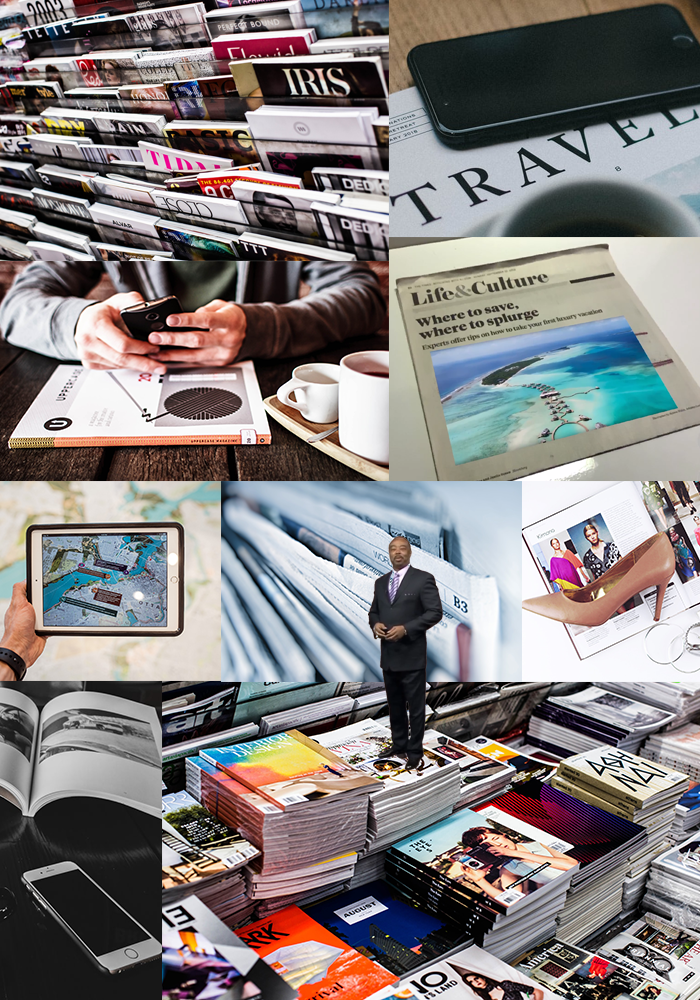 Published pages and ad placements come to life with engaging interactive 3D and video experiences.
Augmented Reality extended editorials add value for readers.  Magazines, newspapers, trade journals and books can now bridge the gap between the printed page and digital world. AR transforms how publishers can engage readers with rich media experiences without leaving the page.
Reduce the cost and time of adding AR to published pages.
Automate the complexity of AR connections.
Provide audiences a single source to experience AR.
Custom AR Apps come with prohibitive costs and complexity.
Consumers need an app for each publication, ad or product
experience.
C
onsiderable
development, time and investment just to begin. The ability to simply upload creative content and update experiences
is needed. 
A cloud platform anyone can use to upload their video or 3D experiences and a universal
augmented reality
browser everyone can use to view.
Technical barriers fade away and readers have a single source to view and engage.
ARConnex Reality Browser delivers branded experiences and app-based quality. Uploaded content can be revised anytime allowing interactive AR editorials and ad placement.
For information on enterprise licencing, advertising in AR, investor relations or just have a question.