Reality Browser supports code-less interactive 3D content using Unity's Universal Render Pipeline (URP) delivering unsurpassed visual fidelity. 
Samples are not for public use, only for experiences ARConnex technology. 
Trademark Legal Notice. All product names, logos, and brands are property of their respective owners. All company, product and service names used in this website are for identification and test purposes only. Use of these names, logos, and brands does not imply endorsement.
1. Install the universal Reality Browser
2. Sign on as a guest or create your account at https://my.arconnex.com/register
3. Launch and scan any image below
4. In Ground Plane mode, you can place the experiences onto horizontal surfaces.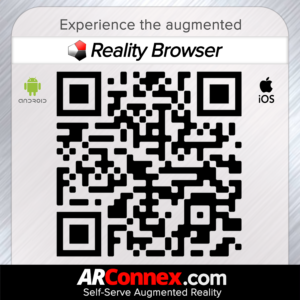 ARConnex Reality Browser Examples
When touched, mobile DeepLinks will open the Reality Browser into Ground Plane mode with the experience ready to be placed.
Tap Images to View in AR
It looks like your not visiting this page from your mobile device.
Try opening page on your mobile device to see the DeepLink buttons.
These same AR Experiences can be viewed when their target images below are recognized in Cloud Scan mode.
Transparent Video-AR
We provide an Adobe After Effect template to help automate the creation of production quality, transparent video ready to upload to ARConnex.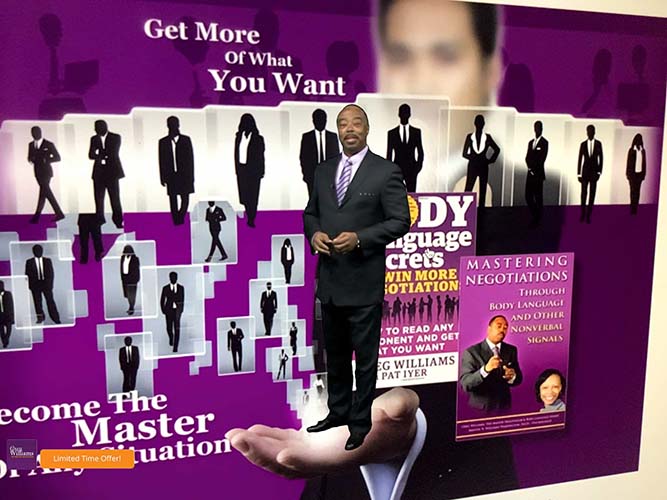 Reality Browser Ground Plane Recognition 
Audiences can scan and view on the image or switch to GroundPlane to place the experience into their environment. Placed experience begin at the size they were created at however audiences can control the size of the display from 20% to 1000% of its original size. This brings the ability to deliver immersive AR experiences that viewers can explored and navigate within. Museum exhibits, trade exhibits, architectural visualizations, 360 degree real-estate tours are just few examples of the power of immersive AR.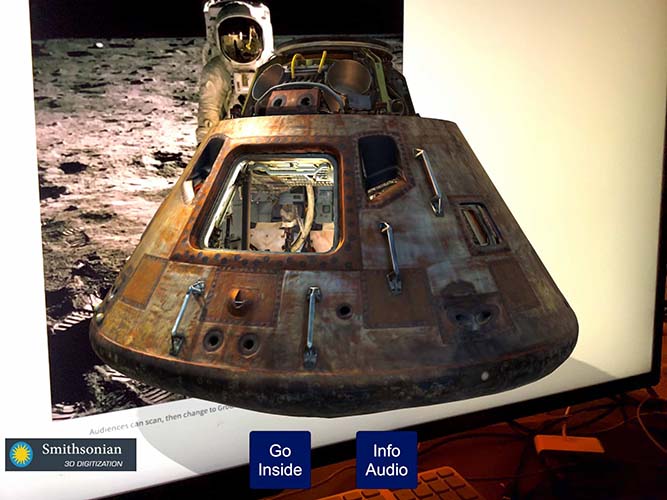 Code-Less Interactive Animation
Interactive touch controlled animations, custom menus, and material flow animations using Unity Software without code. Interactive animations provides the ability to make complex machinery function, leading to better instructional understanding of both operations and benefits.