Deploy custom branded
AR experiences
without app development and maintenance.

Upload your Video or Unity 3D content and instantly Create AR.
Reality Browser displays millions of branded, interactive AR experiences.
ARConnex Reality Browser
Free on iOS and Android


A million experiences in one app.
Load, View, Scan, Place,

 

Share
and explore interactive AR.
Audiences want more than the display of a static 3D model. They expect visual fidelity, animation and the ability to touch, control, and interact.
The Reality Browser is built upon the excellence of the Unity

®

Render Engine and our AR-3D upload format (AssetBundles saved in Unity

®

Software) extends these capabilities to 3D Artist, Cad Designers, Creatives and Marketers to fully engage audiences with stunning AR experiences.
ARConnex
Upload Platform


Register and Demo Free 
Each AR Experience supports your custom branding, web link and link graphic.

Upload your Video or 3D Assetbundles made with Unity® Software, and publish in one click.
Performance Analytics and an ability to change AR content anytime allows marketer to engage, test, measure and optimize audience connections. 
ARClouds further extend the platforms functionality. Any user can create multiple ARClouds each with unique subscriptions, aggregate analytics and team support. Team roles allows marketers to invite users as audience members to follow their ARCloud.  Audiences can load these AR experiences directly in the Reality Browser enhancing the connection, further developing the relationship between the brand and the user.

Bridge the print and digital worlds.

Extend online ads and convert in AR.

Bring product packaging to life.


AR Video 
Engage audiences anywhere with AR enhanced
print or packaging.

AR Video can be created and updated in a minute. 
AR 3D 
Products come to life with 3D animation. Upload 3D assetbundles created in Unity® software.
Supports 3D animation
and
models from most any 3D or CAD tools. 
Drag n drop events provide codeless interactivity.
Code-less Upload Platform 
No AR tech needed.
No 3D web tools.
No QR codes.
No APP costs.
No programming.
Custom app quality without the cost or complexity.
Reality Browser
Quality AR rendering is critical when engaging audiences.
Coming from custom AR app development, we used the same tools and Unity® Render Engine to provide a cost-effective cloud solution without sacrificing quality or custom interactive capabilities.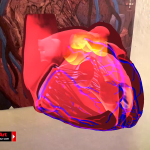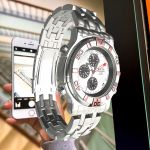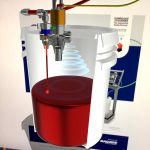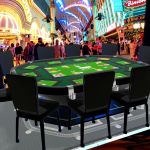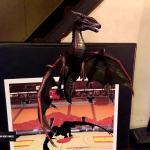 ARConnex Platform Features
Ease of use w/

instant content revisions

ARCloud containers organize experiences.

Analytics provide performance data 

Teams support w/roles (follow, edit, publish)

Controllable per engagement costs 
Reality Browser™   Supports Marker-based and Marker-less AR
AR Showcase loads

trending AR

experiences.

AR Communicator

loads your experiences

and AR

Clouds

you follow.

Active AR

stores last viewed experience for later.

AR CloudScan recognizes

AR targets

anywhere.
AR GroundPlane 

places and scales AR

experiences anywhere

.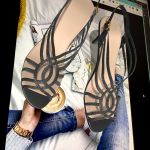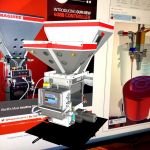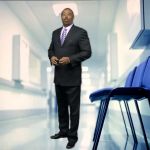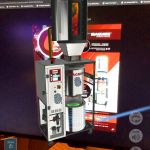 2 AR Experiences,  5 member Invites, AR Communicator, Unlimited Image and Content updates.




100 views – add views to your ARCloud as you go with view packs.
6 AR Experiences,  10 member Invites, AR Communicator, Unlimited Image and Content updates.




add views to your ARCloud as you go with view packs.
 Add as you go
Experience ViewPacks  $9.99
Add Experience Packs to any of your ARClouds as needed.

(per 100)
 ARConnex Publishing Plans
Visit "
How To
" for quick video tutorials on Creating AR as well as basic use of
the
reality browser.
Video AR | Transparent Video AR | Audio AR | 3D AR