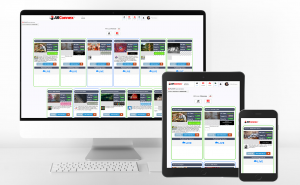 ARConnex is a self-serve augmented reality creation platform.
Users simply upload an image, as well as their HD Video or 3D AssetBundle created in Unity® software.
ARConnex automatically prepares the media and code that connects them together in the cloud as Augmented Reality experiences.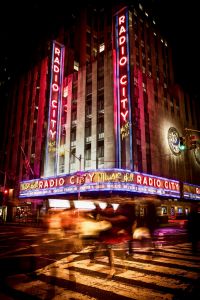 Recognizes target images or loads directly and displays the AR experiences.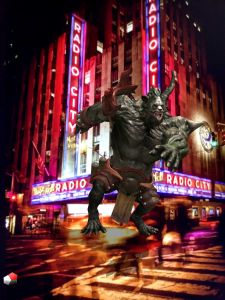 AR CloudScan
Recognizes ARConnex target images and displays the AR experience.
AR Ground Plane
Recognizes the ground or a flat surface allowing AR to be placed.

AR Camera


Shoots a temporary target image, placing AR on to what was shot.
AR CloudScan
Loads from any ARConnex target image.
AR Showcase
Loads from a showcase of trending public content.
AR Communicator
Load from your AR Cloud(s) and any AR Clouds you hav been invited too.
Yes you can use AR to communicate!
With AR CloudScan and AR Cloud "Publisher" members
You can invite members to your AR Clouds and allow them to update the AR Video connected to a single target image.
Both parties have the same target image and can update with their video response upon seeing the other parties message.
With AR Communicator and "Audience" members
You can invite members to your AR Clouds and Push an Experience to the AR Communicator.
Those you invite will be able to access and place your video where every they like.
With AR CloudScan
Each person creates an experience and shares the target image each other.
Update the AR Video from your mobile or desktop anytime and the target image is instantly updated.
AR Video messaging provides an alternative to live video conferencing at a pace that suits the users.
Just like text messaging but with AR Video.
As target images can be completely random and changed at any time. Private communication networks can be formed using AR.
ARConnex Experience Types
3D AR
Make your images come alive with interactive and touch controlled 3D models, graphics and animation.
Use Assetbundles created in Unity Software, all without the need to code!
Audio AR
Bring your image to life with voice information, sound effects or music with AR audio.
Video AR
Get live with AR video in under a minute. Any static image can become a custom video screen.
Transparent Video
Put presenters in your audiences environment and deliver one-on-one impact.