Self-service Augmented Reality
Engage and captivate with your own AR multiverse experiences.
ARConnex is a fast, self-service augmented reality publishing platform for marketing, education, entertainment and communications.
Bring your video messages and 3D products to life in AR. Share your AR multiverse experiences from your e-commerce, print materials, packaging, mobile websites or email.
Automation of AR code turns complexity into a basic upload! Reality Browser removes the AR app cost, while retaining stunning app quality!
Engaging audiences with your own interactive AR experiences is now more accessible than ever.
Reality Browser free for Android or iOS
See Reality Browser in action.
AR engagement without the cost and complexity.
With branding in each experience, the Reality Browser is like having your own custom AR app, without cost. 
Marketers, advertisers, educators can now access the benefits and diversity of amazing AR technology. The self-service platform turns AR technology into a creative medium!
Unlike a web browser, Reality Browser is a cloud-based mobile application engineered specifically for hi-performance interactive AR engagement. This allows your AR experiences to automatically take full advantage the graphics hardware, sensors, and memory that captivating AR requires. 
Scan or tap the QR code to download Reality Browser in seconds. Load some experiences from the in-app AR Showcase or from our AR Samples Page.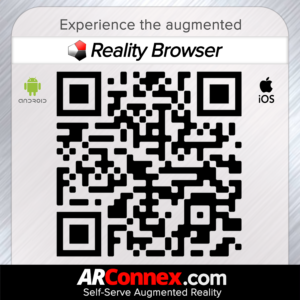 Upload HD Video or Unity Software's 3D assetbundles and your branded AR experiences are live!
Programming, publishing, and delivery are completely automated in the cloud.


Generates Marker-based AR to enhances print, packing, ads, sell-sheets, business cards etc.
and Marker-less AR from tappable mobile deeplinks to share in emails, SMS, web and e-commerce pages.
Engage audiences without the cost of programming or app development.
Millions of interactive augmented reality experiences in one app!
Visual fidelity of the Unity

®

Universal Render Pipeline. 
Advanced AR tracking with Vuforia, ARKit and ARCore builtin.

Works on over 7,435 mobile devices for maximum reach.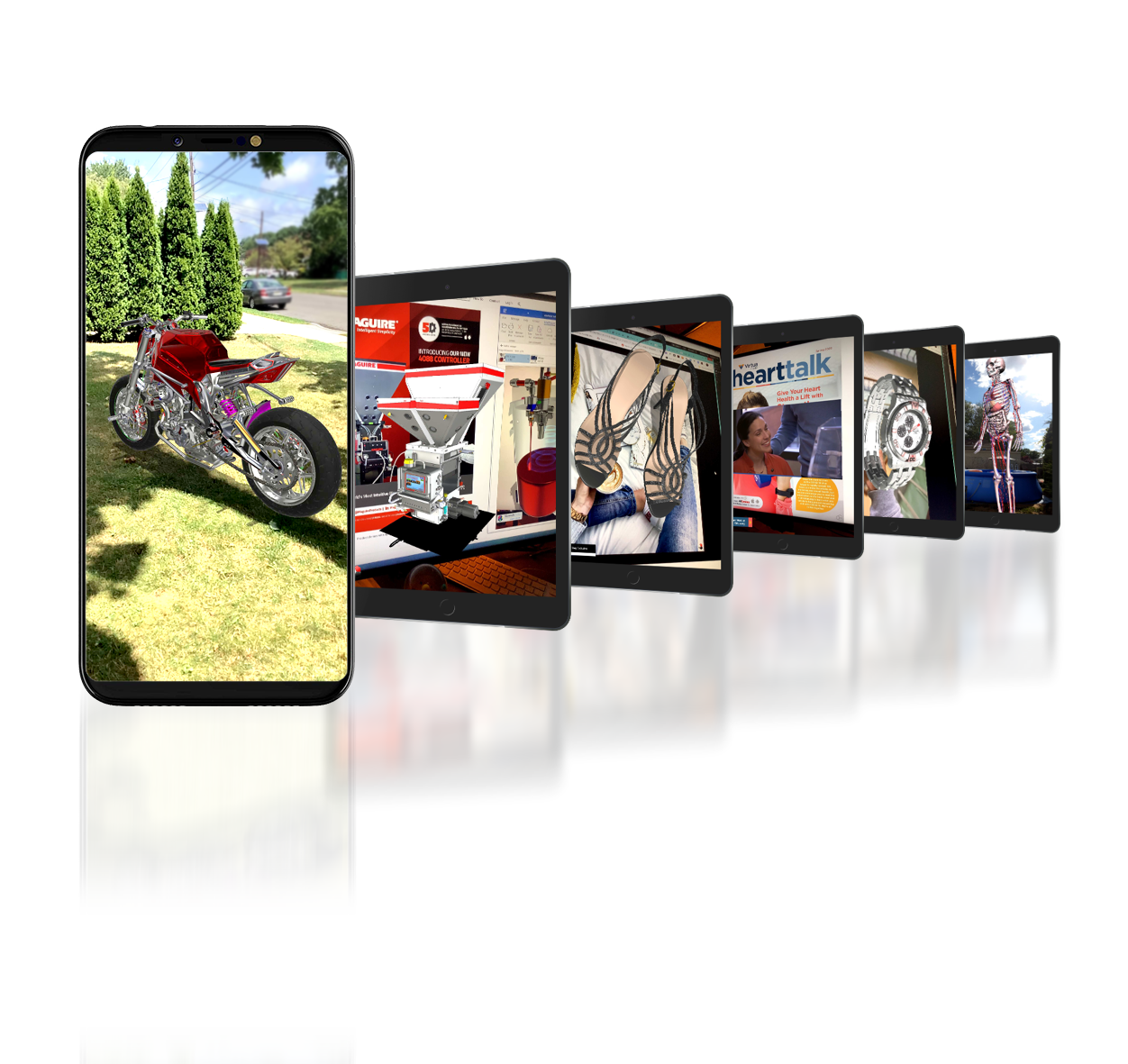 Patented platform automates AR programming & media delivery into an upload!
Audiences gain an advanced, yet simple application to engage your
Marker-based AR,
DeepLinked AR, and Marker-less AR at real-world scale,
wherever they are.
Increase retail and eCommerce sales with ARConnex.
With ease, audiences can scan, load, share
and
place your AR product experiences into their home environment.
All AR experiences include branding and custom call to action graphic that supports Deep-links or Web-links for direct connection to your e-commerce cart or website. 
Distribute AR with mobile deep-links and print recognition.

Mobile AR DeepLinks are supplied with each experience created. With DeepLinks, your AR experience will load from a tap on your mobile website and eCommerce pages, allowing audiences to place your AR experiences into their environment with Reality Browsers Ground Plane recognition.  Those same AR experiences can be activated from your print marketing, packaging, ads, posters, direct mail, business cards with Reality Browsers Cloud Scan. DeepLinks can also be used within your experiences to hyper-link AR experiences together! 
Visit "
How To
" for video tutorials on creating AR content for upload
.
Video AR | Transparent Video AR | Audio AR | 3D AR
AR Video 
Engage audiences anywhere and extend the reach of your videos to
print and packaging.

AR Video can be uploaded and published in a minute. 
AR 3D 
Products come to life with interactive 3D animation. AssetBundles created in Unity® software supports drag n drop components to quickly create interactive AR.
Code-less Upload Platform 
A basic upload form with turnkey cloud and publish of your Video or 3D AR.
Custom app quality without the complexity.
Reality Browser

Built upon the same technology used in custom AR app development.
Reality Browser provides cost-effectiveness without sacrificing quality, custom interactive capabilities or branding.
Flexible Content Management and Team Support
Your user account may create as many ARGroups as needed to organize your AR experiences and distribution.
Each ARGroup supports unique analytical data, subscription plans, and team memberships.

Teams Support with email invites and 3 assignable member roles. (Audience, Editor, Publisher)
"Audience" role is the default. Audience members do not have access to your ARGroups on the platform.
Audience members can only view the experience you select to be active in the Reality Browsers AR Communicator.
AR Communicator can be used for personal or business AR distribution where audiences need to be authenticated.

You may assign team members roles as "Editor" and "Publisher" to gain platform access to your ARGroup.
"Editors" may create and edit experiences on the platform, but cannot publish them to the cloud.
"Publishers" inherit the rights of the "Editor" role and can also publish experiences to the cloud.
Changing the landscape of AR production with a DIY approach.
3D AR 
If you need help in this area, we offer an array of AR content services or your creative teams and a 3D artist can use their 3D animation tool of choice and create engaging interactivity using Unity Software, all without the need to know or write code.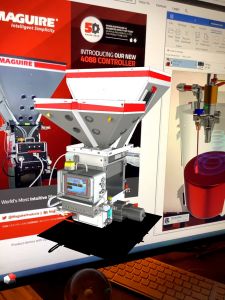 Video AR 
Video AR has been further automated, so anyone with a video clip can upload and in about a minute, turn any print into a virtual video display. Extend the reach of your video communications. Present, entertain and engage with transparent AR video displays.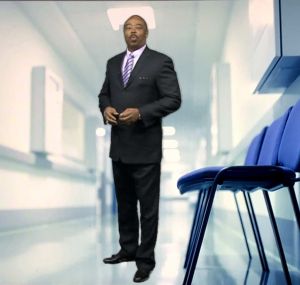 If you thought Augmented Reality was too costly and complexity…
… it's time for

AR

Connex!